Abraj CEO Meets Administrative Board of AGOCO
As a part of Abraj's endeavors to expand their work of oil services, Mr. Mustafa Al Sagirt meets with members of the Board of Directors of the Arabian Gulf Oil Company /AGOCO , in order to open new fields and cooperation with local companies.
We're pleased and proud with the welcome of AGOCO members, our old friends and our new business partners.
This new cooperation will allow Abraj to provide its services to AGOCCO , professionally and in high quality.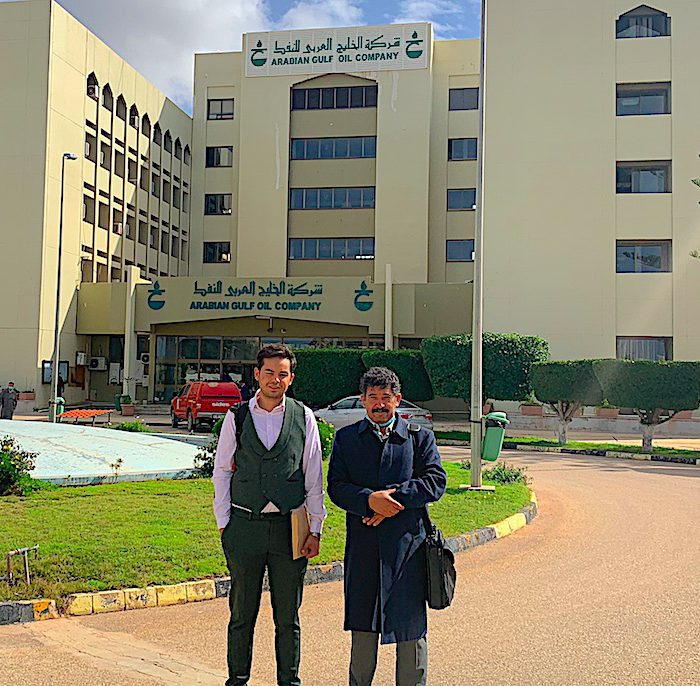 The Arabian Gulf Oil Company (AGOCO) is an oil company based in Benghazi, Libya, engaged in crude oil and natural gas exploration, production and refining. It was a subsidiary of the state-owned National Oil Corporation (NOC).

Agoco's roots go back to 1971 when the Arabian Gulf Exploration Company (AGECO) was established, following the implementation of Law No. 115, issued by the Libyan Revolutionary Command Council nationalizing shares held by British Petroleum (BP). Agoco was formed by the NOC in late 1979 to take over the assets of a partnership of BP and Nelson Bunker Hunt of the United States, and a partnership of Chevron and Texaco called Amoseas. Agoco has upstream operations in eight oil fields, including Sarir, Messla, Nafoora, Beda and Hammada.

The company also operates an oil terminal and a refinery in Tobruk and Sarir. Agoco Fields: The Sarir field was discovered in the Sirte Basin by BP in 1961 is considered the country's largest field. The Messla field was discovered in 1971 and is situated 500 km southeast of Benghazi and is also considered as one of the biggest fields in the Sirte basin. Nafoora field is situated in the northeastern part of the Sirte basin and discovered in early 1965.

The Beda and Hamada fields were discovered during 1959, in the eastern Sirte basin and the southern border of the Grahames basin respectively. Bede and Hamada are nearly considered dead fields unless new Enhanced oil recovery technology can be implemented. Additionally, Agoco often operates fields owned by other companies. Agoco production was estimated by NOC at around 430,000 bbl/d (68,000 m3/d) in 2003. As of 2010, Agoco produced around 400,000 bbl/d (64,000 m3/d), representing approximately 25% of total Libyan crude oil production.